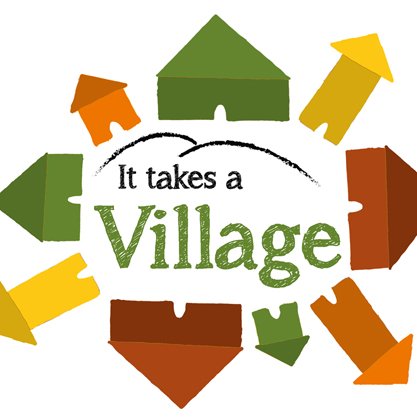 In recent weeks, God has been seen in public or at least those who claim to represent the deity.  And there is this debate as to whether or not the name of God should be invoked at all.  With the needs of people politicized, it is hard to know when to speak for or against anyone.  These times, they are confusing because there are persons who are loving and hating each other in the name of God.
What shall we do then? God, give us the strength to love when we prefer our arguments over action, our perspectives over people.  Give us the strength to love as the temptation increases to be conformed to this world and its patterns.[i]  But, we cannot do it alone.  Dr. Maya Angelou wrote:
Now if you listen closely
I'll tell you what I know
Storm clouds are gathering
The wind is gonna blow
The race of man is suffering
And I can hear the moan,
'Cause nobody,
But nobody
Can make it out here alone.
Alone, all alone
Nobody, but nobody
Can make it out here alone.
It takes a village to raise a child, to raise a community, to raise the consciousness of a nation.  It takes a village—not an individual or an ideology—to raise our awareness so that we can see each other apart from the categories that attempt to combine us, enshrine us against them.  Because God's love is uncategorical and defies our descriptions, our color codes, our prejudicial treatment of agape.  It takes a village to push back against the normalizing of alternative realities.  Only God is real.
It takes a village for us to gain momentum, to ensure that we do not get tired of doing what is right.  It takes a village to keep us moving forward, less we backslide to our darker and more dangerous selves, our hidden and hurting selves, our fictional selves.  It takes a village to point us back less we slither into back room deals that only sell us out and sell us short.  Coming together "for us four and no more," we come up short of the glory of God.  Because we will only get to holiness and to heaven together.
Still, we are so tempted to resort to our corners where we are encouraged to hide our light under a bushel—until our so- called enemy shows us theirs.  But, we are called to be the bigger person, to be a bigger people—not to be overshadowed by, overpowered by the powers that be—because these powers will not always be.  God's kingdom is coming.  God's kingdom is coming.  God's kingdom is coming.
The Bible says, we are called together, to "be at peace with one another" (Mark 9.50), "devoted to one another" (John 13.35), "to live in harmony with one another" (Romans 12.16), to be kind and compassionate to one another" (Ephesians 4.32), "to forgive whatever grievances you may have against one another" (Colossians 3.13).  The Scriptures teach us, "Don't grumble against each other" (James 5.9).  Be "patient, bearing with one another in love" (Ephesians 4.2) and "make your love increase and overflow for each other" (First Thessalonians 3.12).  We gather not to sharpen our favorite scriptures to attack each other but to learn how to "love each other deeply," "to live in harmony with each other" (First Peter3.8) and to lose the taste for our favorite hatreds.  Instead, we have gathered to eat from the table that the Lord prepares.
Do not be deceived.  This faith is one; but, it is for all.  It does not work without each another.  We have no testimony, no witness without one another.  The gospel of Jesus Christ is not individualized; this gospel is not a part of some government deal.  Christ's gospel will not bear the seal of society's approval.  And if we are looking to politicians for how we should practice our faith, then we are doing it wrong.   No, we are Christians together or not at all.
We need a village to move us beyond these divisions.  We need a village to move us beyond the cycles.  Because we have gone this way before.  We've had these fears before.  We've said these words before.  We've hated and judged like this before.
A nation and its people on edge, the psalmist was right, "The nations rage; the kingdoms totter."[ii]  Who can find a virtuous people, a righteous equal?  Who can find their voice to speak truth to power, truth to the lies we face day in and day out?
In love with Caesar, help us to cut the ties, cut the puppet strings that pull us apart.  Let our relationship with God go deeper than our political party affiliations.  As they drive the wedge deeper, let us remember the nails that were driven deepest into Christ.  Because we are not blue and red Christians, conservative, moderate and liberal believers.  God can not be divided and God's people must be undivided.  We pledge allegiance to "one Lord, one faith, one baptism."[iii]
Because "a house divided against itself cannot stand."[iv]  Because a faith divided against itself does not speak well of its leader.  Because where are we going, who are we following if our faith goes in political cycles, if every four years, we change directions.  Chaos or community, which way are we headed?  As people of faith, I call you to head off those who we lead us to the former, to cut off conversations that do not lend themselves to reconciliation, restoration and transformation.  But, you cannot do it alone.  Take your village.
_____________________________
[i] Romans 12.2
[ii] Psalm 46.6
[iii] Ephesians 4.5
[iv] Matthew 12.25