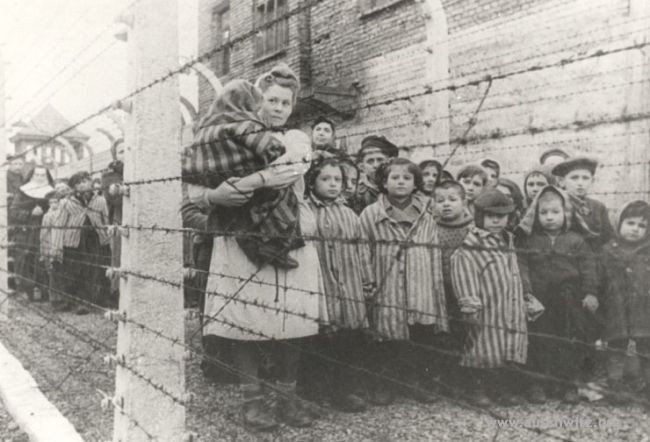 Seventy- two years ago today, more than seven thousand people were freed from concentration camps in Auschwitz.  Occurring long before I or my mother was born, this story still sickens me.  I can barely look at the pictures of those who suffered at the hands of Hitler's henchmen.  Today, I remember those who were kidnapped, robbed, marked/ numbered/ tattooed, starved, tortured, murdered.  And to know that this treatment and their deaths were completely legal.
Today, I "mourn with those who mourn" at the incomprehensible loss and the  devastation of spirit experienced by those who were targeted by unimaginable hate (Romans 12.15).  While the years may have created some distance for us, the Auschwitz Museum offers a virtual panoramic tour.  We cannot let this history fade in our memories because we lost a great part of ourselves.  More than pictures, they are a reflection of who we are.
Remember the Holocaust and the camps we have created– because it is legal.